BBC America
Design, Social Media, UX
I have been working with BBC America's social media team for over 5 years. I have done everything from creating complete campaigns to maintaining a consistent user experience over all of the various social platforms that BBC America properties live on. I have been working with them so long that I have seen 3 Doctor Who actors come and go!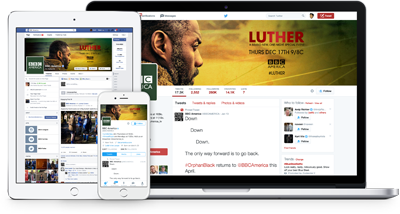 Consistency Across Platforms and Devices
BBC America is a trailblazer in social media use for television. As a result, they maintain a presence for most of their shows on all major social networks. These included the main channel's accounts as well as the social presences of Top Gear, Doctor Who and Orphan Black to name a few. As the person who maintains the look and feel of these, I have been in charge of taking raw identity assets and making sure they are consistent across networks and devices. I have been diligent about making sure that mobile, tablet and television users are getting the same brand experience as those on desktop. 
For 5 years, I have kept BBC America's identity consistent across social media.
Display Ad Design & Creative Direction
We would often extend marketing beyond social networks to display advertising. I created the original concepts, storyboards and narrative for these ads. I then led many different contracted resources in developing these concepts into fully-realized Flash ads.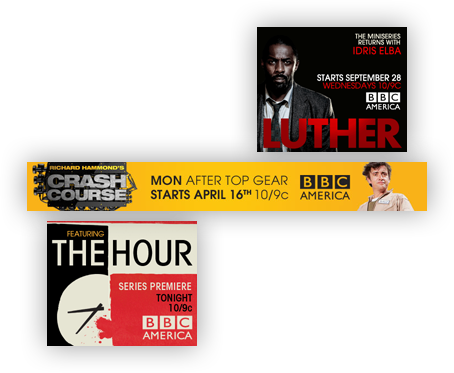 My display campaigns took over media including sites like Buzzfeed, College Humor and Hulu.
Social Network Experiences
In addition to the work I did to maintain the look and feel of BBC America social platforms, I also helped to strategize and implement platform-based experiences for viewers. These experiences made them active members in the fan-driven juggernaut that these shows have become. 
We wanted to include the fan, not just message to them.